Amateur radio station
          G5VZ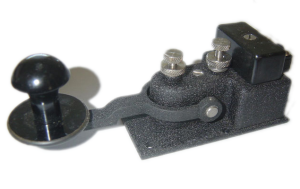 My station is located in Yorkshire in the north east of England – locator IO93ip.  I am active on HF and almost exclusively on CW these days.


I am a past president of EuCW and a proud member of FISTS CW Club.

I also hold US Amateur Extra call WG5VZ.

I enjoy the traditions of amateur radio and will always QSL direct or via the bureau.

I began recreating the G5VZ site on 19. September 2020 and so it is currently growing… slowly but steadily.